St Patrick's Day 2017: How to celebrate the Patron Saint of Ireland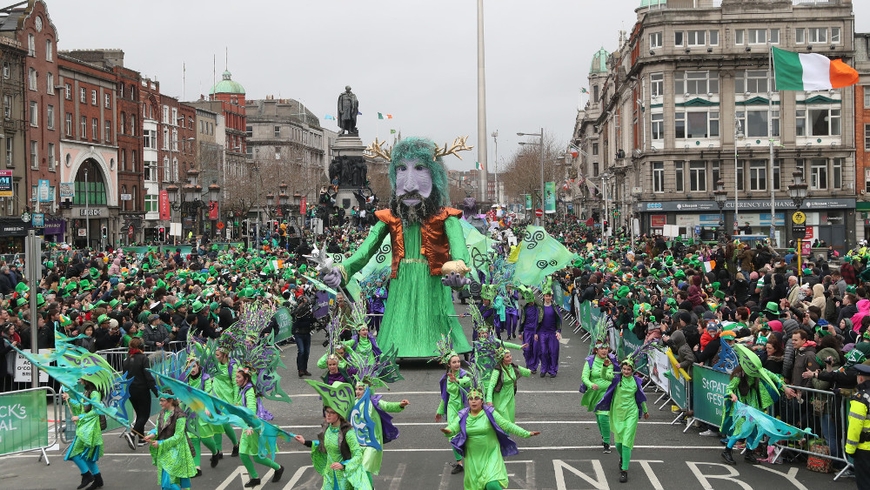 When is St Patrick's Day?
St Patrick's Day is celebrated annually on March 17. The day honours the patron saint of Ireland, but celebrations are held around the world.
Since 1961, St Patrick has also been regarded as a patron saint of Nigeria, a country which is home to around 20 million Catholics.
While many see St Patrick's Day as an excuse to drink endless pints of Guinness while wearing a green wig, there's a little more to it than that
He may have been named Maewyn Succat, and changed to Patrick when he later became a bishop. He may be thought of as Irish now, but his exact birthplace is unknown.
It was most likely in England, Wales or Scotland. In his teens, he was captured by pirates and taken to Ireland, where he was put to work as a herdsman.
After six years, he managed to escape and possibly fled back to his home. He became a Christian priest before returning to Ireland as a missionary in the mid fifth century.
He spent the next 30 years establishing schools, churches, and monasteries across the country.
Patrick was later appointed as successor to St Palladius, the first bishop of Ireland. He is said to have died on March 17 in the year 461.
The flag of St Patrick is a red saltire on a white background. The association with Ireland's patron saint dates back to the 1780s, when the Order of St Patrick adopted it as an emblem.
How is St Patrick's Day celebrated?
Even those who aren't Irish and can't claim any ancestry turn out to celebrate St Patrick.
Some people choose to dress up in the colours of the Irish flag green, white and orange, or as a leprechaun, while others simply enjoy a traditional Irish stew or a pint of the black stuff.
It is worth noting that blue, not green, is the colour originally associated with St Patrick. "St Patrick's Blue" is used on Ireland's Presidential Standard or flag (left), while the Irish Guards sport a plume of St Patrick's blue in their bearskins.
The emphasis on green is thought to be linked to "wearing the Green", a symbol from the 18th century on, of sympathy with Irish independence.
Until the 1970s, all pubs were shut in Ireland on St Patrick's Day, the sole venue selling drink being the annual dog show. Lenten fasting – and the obligation to abstain from meat – were lifted on the day, which most families would begin with Mass.
More than 10 million glasses of Guinness stout are enjoyed every single day around the world, and 1,883,200,000 pints are sold every year – that's 1.8 billion. But on St Patrick's Day, that number is much higher.
Some other St Patrick's Day celebrations
in the USA , The White House celebrates St. Patrick's Day each year, dating back to the 1950s and has become an important standing engagement for Ireland, which has strong emotional and ancestral ties to the United States.
Donald Trump and Irish Prime Minister Enda Kenny participated in the annual shamrock ceremony on Thursday 16th March , a decades-old tradition in which Mr Trump was presented with a bowl of Ireland's famous greens.
In Chicago, thousands of people turn out to see the river being turned green, as part of a tradition that dates back to 1962.
Other countries show their support by turning buildings green for the day, including the London Eye and HMS Belfast in London, Trinity College in Dublin, the Pyramids and the Sphinx in Egypt, Sydney Opera House in Australia, Burj Al Arab in Dubai and the Christ the Redeemer statue in Rio de Janeiro.
Membres qui aiment ce contenu
⨯
Inscrivez-vous au blog
Soyez prévenu par email des prochaines mises à jour
Rejoignez les 88 autres membres